LET'S TALK INCLUSION
Thursday, March 10, 2022
March is Disability Awareness Month
As we celebrate March as Disability Awareness Month it is only natural that we look a bit closer at where we are as a community with regard to inclusion, and how we can make things even better. Our goal is 100% inclusion — meaning that each person regardless of ability has the opportunity to fully participate in all aspects of our community.
Building Inclusion with Each Opportunity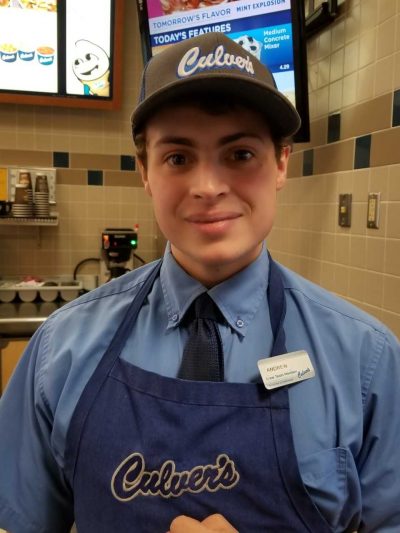 We know this is a lofty goal, yet we believe it is achievable. People want to find meaningful work within our community. We work to make that happen, providing training and support as people find and thrive in a job they enjoy. People want to participate in social activities like sporting events, concerts, or grabbing a coffee with a friend at a local coffee house. Cardinal has a fantastic team of staff members committed to knowing each person and supporting them to access these opportunities.
Offering New Experiences
At Cardinal, we are constantly evaluating our services. The pandemic has taught us that we can change and grow in ways we never before anticipated to enrich the lives of the people we serve. Today, if you follow our Facebook page, you will see frequent posts about clubs, our new day services model. Rather than simple classrooms, people now have a choice in selecting different activities (clubs) throughout the day, and they can move from one activity to another as they wish.
Growth = Energy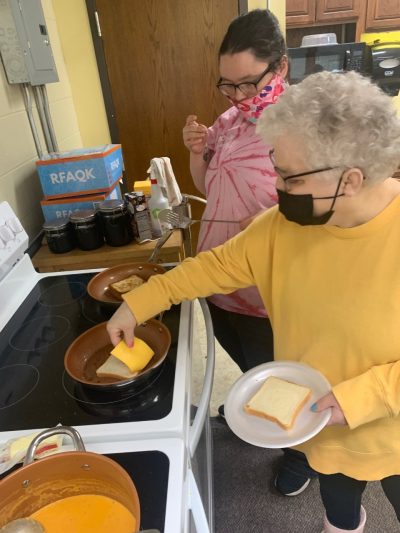 We are just getting started in this new model, but already are enjoying a new energy and one can feel the excitement in the clubs. Club content has been driven by the people we serve and what they tell us they want to do, learn, experience, and understand. To date, our club list has included (among others):
culinary arts
photography
knitting
job skills lab
technology
fitness
equestrian
performing arts
RedBird Art Studio
day spa
Clubs at Home in the Community
The great thing about clubs is that they are not limited to being within the walls of Cardinal. Many sessions can be held out in our community, improving inclusion. What's more, they are not limited to Cardinal involvement only. We invite you, our community members, to join us for club! Have a favorite recipe? Come teach us. Passionate about your love of yoga? We love it, too – come lead a class! As our list of clubs continues to grow, we see that we are also growing opportunities for our community and the people we serve to grow closer together, building community.
Get Involved
So, as you think about Disability Awareness Month and what it means to our community – and more specifically to you – we invite you to join the inclusion movement by including yourself in the exciting things happening at Cardinal Services. To get involved, please contact:
Peggy Moss, Day Services Manager, at peggy.moss@cardinalservices.org
To learn more about the path to inclusion in Indiana, click on this link to watch a the Indiana Disability History Project's excellent video: Journey to Full Citizenship: Indiana's Disability History