ANNOUNCING REDBIRD ART STUDIO HOLIDAY SHOPPE
Tuesday, November 23, 2021
Do you try oh-so-hard to find that perfect gift? Do you love shopping local? Are you someone who appreciates hand-crafted items?
Then RedBird Art Studio may be the perfect holiday shopping experience for you! From jewelry made with homemade paper and polymer clay beads to creative paintings in many different styles and color schemes, RedBird Art Studio is guaranteed to have that perfect something.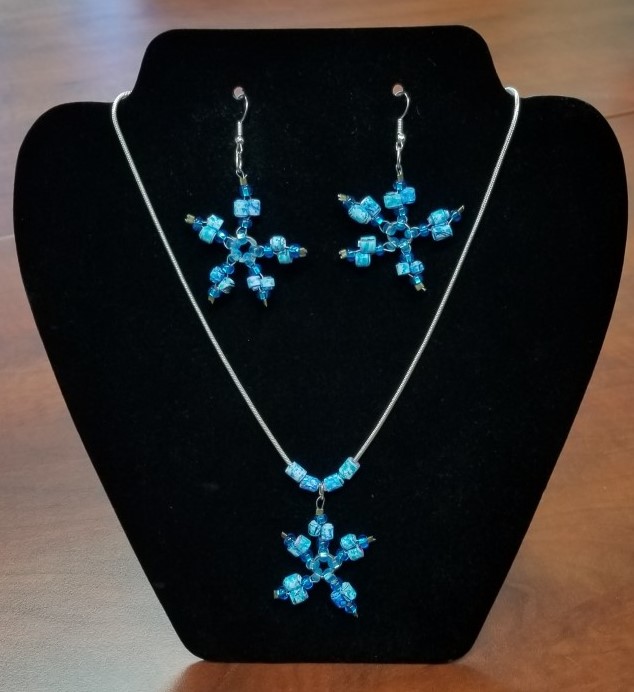 This holiday season, RedBird is teaming up with the Kosciusko Chamber of Commerce and their Shop Local for Christmas Passport Program. Between now and December 27, you will receive a stamp in your passport every time you make a purchase at a participating shop. Haven't started your passport yet? Get yours at RedBird!
The Chamber's grand prize is $500 in Kosciusko Cash. There will also be drawings for gift baskets filled with goodies from local businesses, including RedBird. And, if you spot one of the Chambers' Elf on a Shelf planted in participating businesses, you will receive $100 in Kosciusko Cash! Learn more here: https://www.facebook.com/KosChamber/videos/634476514383810
Visit us at The RedBird Art Studio Holiday Shoppe starting Wednesday, December 1:
Open regular business hours, M-F, 9:00 am – 5:00 pm. Please call Katey at (574) 371-1342 to let us know you are coming. Masks are required.
One day each week until December 27.  RedBird will host special evening hours. Hours will vary, but we will announce them each week via the RedBird Facebook page.  https://www.facebook.com/RedBirdArtStudio.CardinalServices/