Building a Legacy
Buy-a-Brick to Support our ABILITY Capital Campaign
buy a brick and help us reach our goal!
Join us in the final, public phase of our capital campaign today by buying a brick that will become part of the Cardinal campus. When you buy a brick, you help build the future of people with disabilities in our community. Such an amazing legacy!
The Ability campaign
Cardinal Services has been engaged in an $8M capital campaign – the ABILITY Campaign – to renovate our main campus at 504 North Bay Drive in Warsaw. Through the generous donations of individuals, families, foundations, and employers in our community, we have raised over $7M. This is incredibly exciting, but we aren't there yet!
Now, to reach our goal, we need you! 
Buy a brick today!
With the Buy-A-Brick fundraiser, we hope to raise the remaining dollars we need to make our much-needed renovations. Just as important, we hope that you – our friends, families, employees, and members of the communities we serve – will feel and KNOW that you are an integral part of Cardinal Services, now and in the future.
how to buy your brick
You may purchase brick(s) to be included in our renovation project by clicking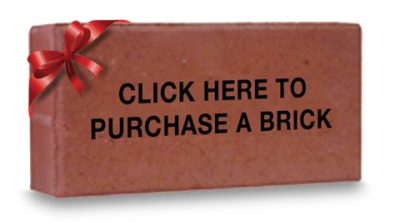 on the brick you see here or CLICKING HERE. You will be connected to our secure brick site.
Brick Options:
  4" x 8" Brick with up to 3 lines of text – $250
  8" x 8" Brick with up to 6 lines of text – $1,000
  8" x 8" Brick with your company logo – $1,000
If you have questions about bricks or about our ability campaign, please contact:
Vickie Lootens
Cardinal Services
Executive Director & Chief Development Officer
(574) 371-1244 / vickie.lootens@cardinalservices.org
Thank You for supporting Cardinal Services!