Cardinal Services COVID-19 Updates & Resources
Updates & Resources for the Cardinal Community
A Message from Cardinal Services CEO, Randy Hall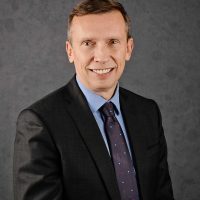 Greetings,
In order to protect the health and safety of the people we serve and our staff, Cardinal Services suspended the day services program and restricted visitors at all our locations effective March 18. Since that time, we have continually sought and followed the guidance of local, state and national authorities.
We commend our employees including our regular residential staff and day services staff who moved over to residential programs to help support individuals where needed. The people we support are so fortunate to have your assistance during these challenging times.
We regret that we have not been able to provide all of our usual services during this time. However, we have a Return to Work Plan in place, beginning Monday, May 18. It will be a slow, step by step re-opening and each new step will be carefully evaluated and considered before the next is taken. The safety of each person served, our staff and families will remain our chief concern. You can read the entire plan HERE.
If you have any questions about this information or the coronavirus in general, please contact us at https://cardinalservices.org/contact/.
Thank you,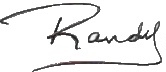 Randy Hall, CEO
Cardinal COVID-19 Updates
VIDEO message from Randy Hall:
ANNOUnCEMENTS
The Summer Program for Head Start / Early Head Start will only provide for a four week session this year. The program will run from June  22 – July 17, and serve 43 children. For more information, contact lynne.dittman@cardinalservices.org
The waiver allowing WIC visits to occur virtually has been extended to June 30, 2020. For more information or to schedule an appointment, call the Warsaw WIC Office at 574.269.4456.
COVID-19 resources
Cardinal Services' leadership is closely following the latest news and guidance provided by our community partners including:
Instructional Videos
Needs
FACE MASKS – Cardinal is running low on face masks for our Direct Support Professionals. We are in need of sewing machines and volunteers who  know how to sew. Please contact Vickie Lootens if you have a sewing machine you are willing to loan or donate, or if you can volunteer to sew masks. Contact Vickie Lootens at 574.371.1344 or vickie.lootens@cardinalservices.org
HEALTHY FAMILIES – needs baby items such as diapers, wipes, formula, thermometers, etc; and basic toiletries, including toilet paper
Coronavirus
General questions from the public or health care provider inquiries about COVID-19 may be directed to the ISHA COVID-19 Call Center at the toll free number: 887-826-0011 (available 24/7) or email epiresource@isdh.in.gov
Lutheran Health Network has a 24-hour Information line at 260-435-5050 to help you determine next steps
You can call the Parkview Physicians Group office for a free phone screening at 877-774-8632
The CDC offers these videos to better understand COVID-19.