Cardinal Services COVID-19 Updates & Resources
Updates & Resources for the Cardinal Community
A Message from Cardinal Services CEO, Randy Hall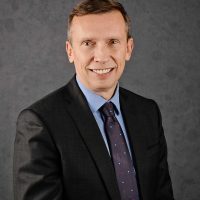 Greetings,
In order to protect the health and safety of the people we serve and our staff, Cardinal Services is suspending the day services program and restricting visitors at all our locations until further notice.
We commend our employees including our regular residential staff and day services staff who are moving over to residential programs to help support individuals where needed. The people we support are so fortunate to have your assistance during these challenging times.
We regret that we cannot provide all of our usual services during this time. While this is beyond our control, please know that we will do all we can to return to normal as soon as it is safe.
We continue to seek and follow the guidance of local, state and national health authorities. If you have any questions about this information or the coronavirus in general, please go to https://cardinalservices.org/contact/  to send your message.
Thank you,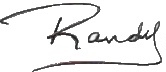 Randy Hall, CEO
Cardinal COVID-19 Updates
ANNOUnCEMENTS
COVID-19 resources
Cardinal Services' leadership is closely following the latest news and guidance provided by our community partners including:
Instructional Videos
Needs
FACE MASKS – Cardinal is running low on face masks for our Direct Support Professionals. We are in need of sewing machines and volunteers who  know how to sew. Please contact Vickie Lootens if you have a sewing machine you are willing to loan or donate, or if you can volunteer to sew masks. Contact Vickie Lootens at 574.371.1344 or vickie.lootens@cardinalservices.org
HEALTHY FAMILIES – needs baby items such as diapers, wipes, formula, thermometers, etc; and basic toiletries, including toilet paper
Coronavirus
General questions from the public or health care provider inquiries about COVID-19 may be directed to the ISHA COVID-19 Call Center at the toll free number: 887-826-0011 (available 24/7) or email epiresource@isdh.in.gov
Lutheran Health Network has a 24-hour Information line at 260-435-5050 to help you determine next steps
You can call the Parkview Physicians Group office for a free phone screening at 877-774-8632
The CDC offers these videos to better understand COVID-19.