Supporting Our Community – Cardinal Services Is Hiring
Thursday, April 30, 2020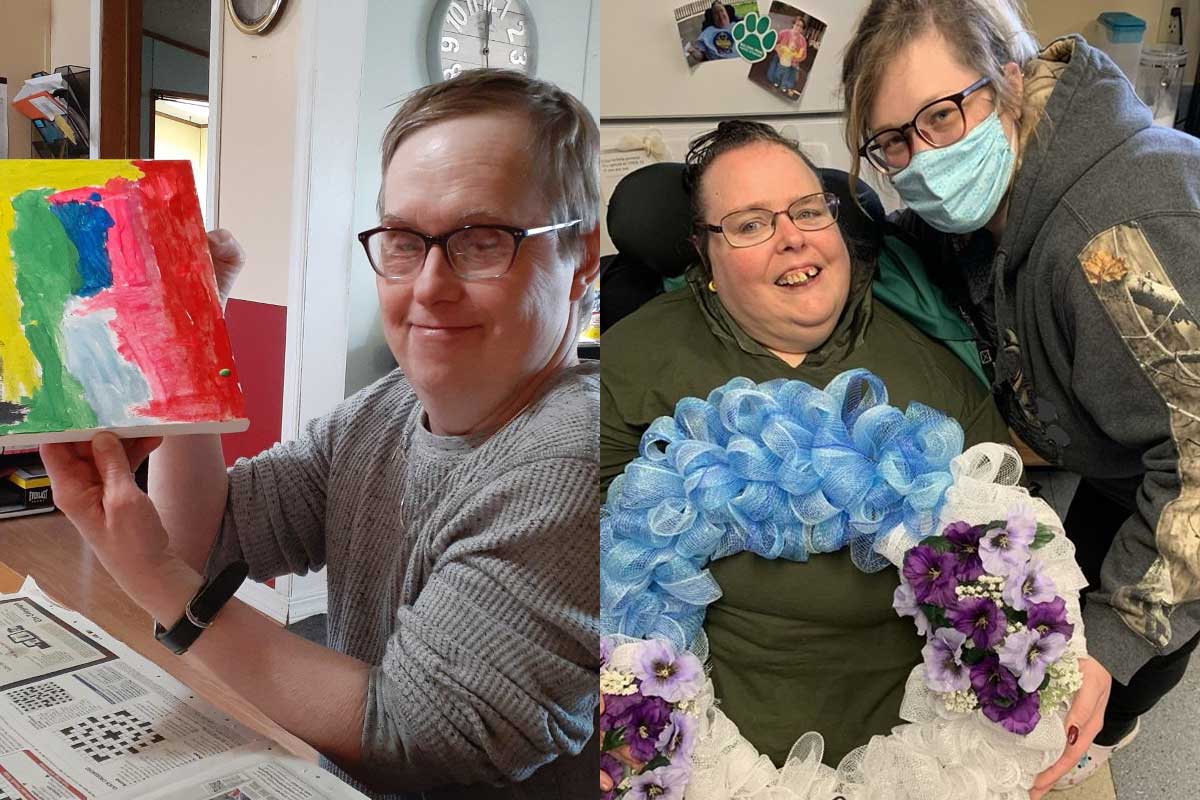 Cardinal Services needs your help. During the COVID-19 outbreak, we've seen local businesses follow our state's guidelines and close their doors. Many non-essential personnel members have been sent home on temporary unemployment or to work from home safely. At Cardinal Services, many of our employees are essential, specifically our Direct Support Professionals (DSPs)
We Need Your Help
Our DSPs are essential to helping those we serve to manage their daily lives and meet challenges in a positive way. That's why we're still hiring! While we began hiring new DSPs prior to the COVID-19 outbreak, we need your help even more now.
The needs of the people we support haven't changed and we still need DSPs to assist those with disabilities and challenges to achieve their goals and live with dignity within our community.
Working as a DSP is considered to be an essential service, as the individuals we serve need support in their daily lives.
We Can Help You
We know that many people in our Kosciusko County community were actively seeking full-time and part-time employment before the COVID-19 outbreak, and now even more of our community members have found themselves job searching.
If you're out of work due to COVID-19, or are looking for new employment for any reason, Cardinal Services could be the right fit for you. At this time we are actively hiring DSPs for full-time, part-time, substitute positions, and seasonal substitute positions. No matter what your scheduling needs are, we can find the right fit for you.
Some of our seasonal positions are filled by teachers who can work as substitutes on days they aren't teaching e-learning or interacting with their students. Other new employees need full-time work and have found a home at Cardinal Services, enjoying full medical coverage and access to our free medical clinic.
Cardinal Services Is Committed To Keeping You Safe
One of the most frequently asked questions we hear from potential and new employees is, "is it safe for me to work during the COVID-19 outbreak?" You can rest assured that our first priority every employee is to ensure their safety. We take Governor Holcomb's stay home order seriously and want to make sure that applying to work as a DSP for Cardinal Services does not violate that order.
If you're ready to apply to become a DSP, you can complete your application virtually and submit it online! If we think you may be a good fit, we'll follow up with a phone or video interview to help all of us comply with the stay home order during the application process.
Is being a Direct Support Professional (DSP) the right choice for you?
At Cardinal Services, our DSPs come from a wide variety of backgrounds and professional experiences. If you have a desire to help others and ensure everyone has a safe, encouraging home within our community, contact Cardinal Services today to discover if being a DSP is the right choice for you.