Do Good Work At Cardinal Services
Thursday, April 23, 2020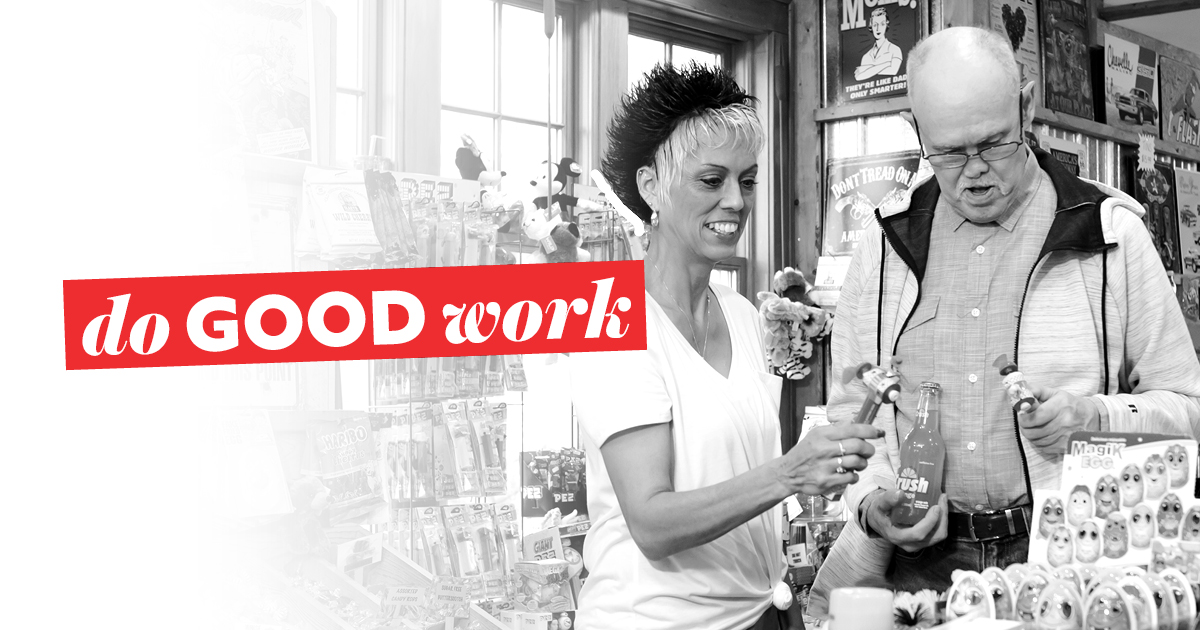 People who work for Cardinal Services do more than earn a paycheck. They do good work by making a difference in our community through the lives of the people they serve. Direct Support Professionals (DSPs) are part of the largest group of employees at Cardinal Services and are often seen as the backbone of our entire organization.
Get Paid To Make A Difference
We understand that there are other jobs available that provide a pay rate similar to the starting wage of a DSP, but how many of those jobs give you the opportunity to make such a positive impact in our community?
Every day our DSPs help those with challenges and disabilities live with dignity in their homes and participate in activities within our community.
So what does that look like?
Hear From A DSP
More Than A Paycheck
Of course, you need a paycheck, that need is at the core of what drives most people to find a job. But what if you could get more out of your job than your paycheck? What if you could really feel like you're not just punching a time clock, but doing good work?
"As a DSP you have the rare opportunity to get paid to make a difference. Each and every day our DSPs invest their time in others rather than spend time at work. Our employees Do Good Work."

Randy Hall, CEO, Cardinal Services
Working as a DSP at Cardinal Services means you get to become a vital part of someone's life while also earning a regular paycheck.
Yes, DSPs handle the practical needs of people with disabilities and challenges, like:
Teaching individuals how to be safe in their own homes;
Working with those served to help them learn new skills; and
Helping individuals with daily tasks like cleaning, cooking, budgeting, shopping, and personal hygiene.
But as a DSP you also get to enjoy those moments of triumph when your person served conquers a fear for the first time or learns a new skill they can be proud of. You get to help create awareness and acceptance of those with challenges and disabilities within our community.
You can become an integral part of someone's life by being a DSP. Be someone they can share new experiences with and come to for help when life gets discouraging…and get paid to do it.
Is being a Direct Support Professional (DSP) the right choice for you?
At Cardinal Services, our DSPs come from a wide variety of backgrounds and professional experiences. If you have a desire to help others and ensure everyone has a safe, encouraging home within our community, contact Cardinal Services today to discover if being a DSP is the right choice for you.