A Cardinal Services Story: Meet Abby
Thursday, September 10, 2020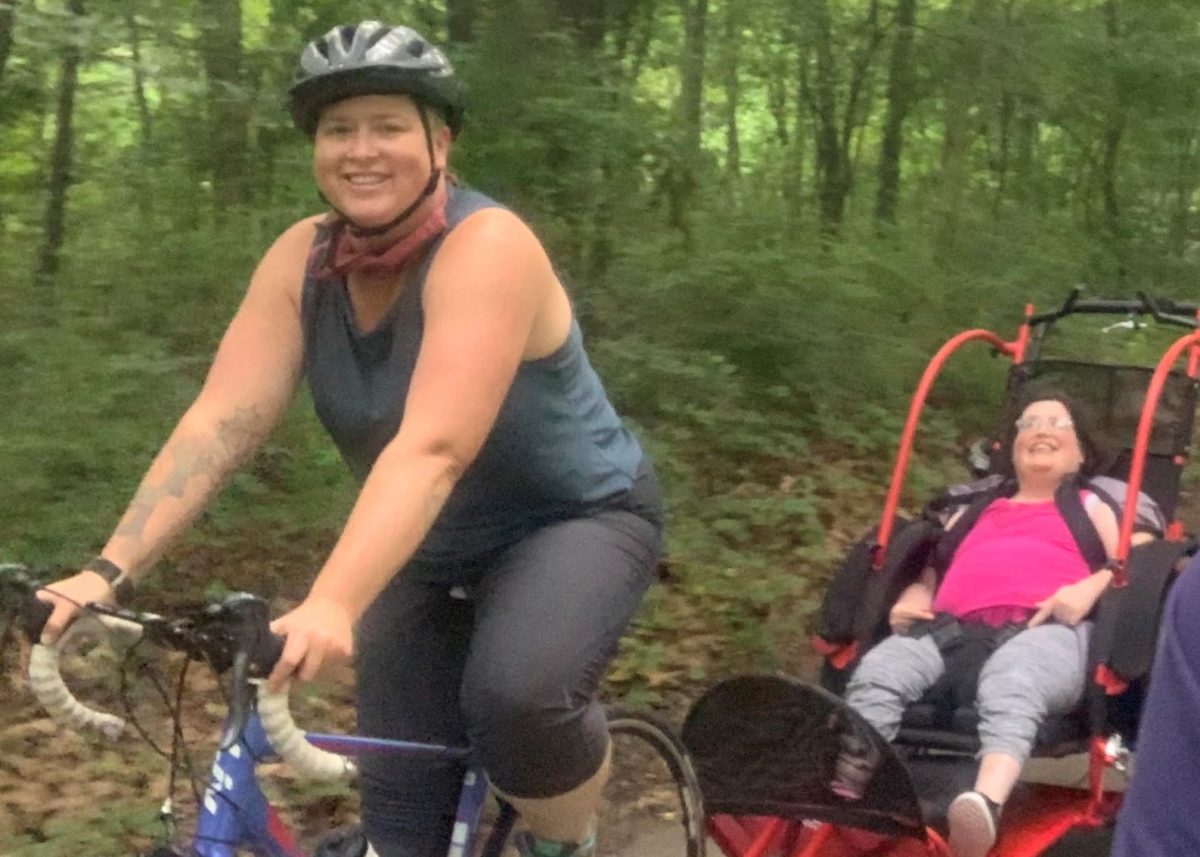 Abby Phagan Snider has worked at Cardinal Services for 9 years. Her journey began as a Direct Support Professional (DSP) in 2011 and she now works as a Residential Coordinator at Cardinal Services.
Working as a DSP can often be the first step toward management positions or other promotions within Cardinal Services. Many of our current management team members began their professional careers with us by working as a DSP!
I can easily say that Cardinal has been the best company I've ever worked for. I love Cardinal Services and I think you will too!

– Abby Phagan Snider, Residential Coordinator at Cardinal Services
Can you tell us a little bit about your journey from working as a DSP to where you are now?
I started working for Cardinal Services as a part-time DSP in April, 2011. Then I transferred to the first shift at Park Ave. I absolutely loved working with the men at that house and my co-workers, we had a fantastic team! After about a year I got promoted to the weekend DSP Shift Lead position.
Would you encourage others to work at Cardinal Services?
I would absolutely encourage anyone that truly enjoys life to come work at Cardinal! The team that I worked with on the weekends at Park Ave. was amazing. We were a bunch of people who had very little in common, except the fact that we were all working at Cardinal to try to make a difference.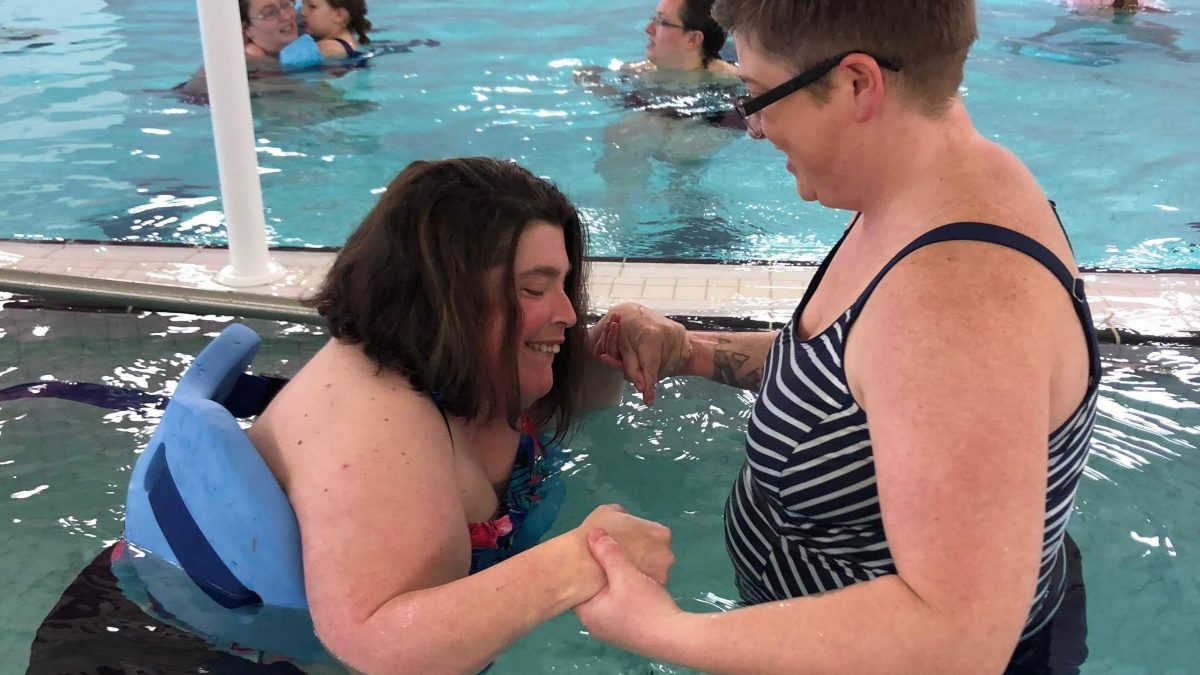 We wanted to spend our time building up the people who lived there. We had a ton of fun on the weekends going to the movies, local parks, sporting events, and concerts.
We took them to places within the community where they wanted to go if they were able to tell us, and we brought them where we thought they might like to go if they weren't able to communicate with us. 
One time I took a man named Brent on a weekend getaway to Indianapolis. It was fantastic! We went to Beef and Boards for a dinner theater production one night and the next day we went to a Colts game with all of his siblings. Brent absolutely loved it! 
That weekend was one of the highlights of my time at Cardinal Services, and really has become one of the highlights of my life.
Brent actually taught me how to be a DSP. If it wasn't for Brent I wouldn't be in the position I am now. He taught me how to put other's wants and needs before my own. He has since passed on, but I still think of him often. I cherish the time I was able to spend with Brent.
How has Cardinal Services helped you in your own career development?
Cardinal has invested so much time and money into my personal and professional development. I have attended numerous courses through Cardinal as well as outside of Cardinal.
I have also had the privilege of becoming a Mandt instructor. Cardinal paid for the course as well as room and board each time I have taken the week-long course. I have attended seminars and lectures over the years and have also been given the opportunity to develop and lead multiple training sessions that Cardinal provides to their staff members. 
Cardinal has also helped me further my education by paying for a portion of the college courses I've taken. These are opportunities they offer to anyone interested in furthering their career at Cardinal Services.
What advice would you give someone who is considering applying to work as a DSP?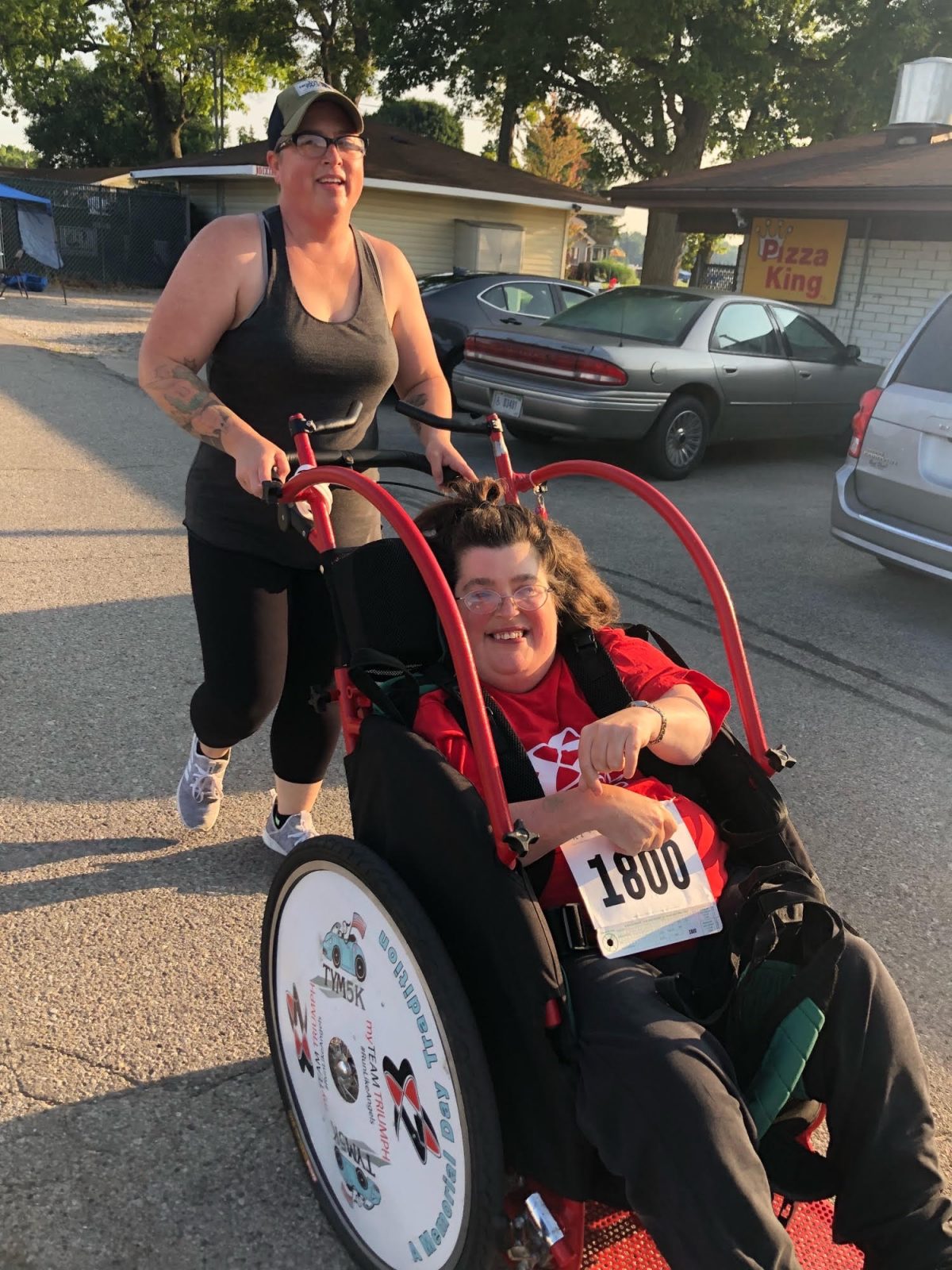 Absolutely do it! Once you come to Cardinal, allow yourself to fall in love, have fun, and don't allow day-to-day stressors to cloud your vision.
Come to Cardinal and invest your heart and soul while you share your skills and talents with us! We're here to share ours with you and I recommend working for Cardinal to anyone who has a passion for investing in themselves and others.
What is your favorite thing about working at Cardinal Services?
I love that working for Cardinal Services doesn't get in the way of my dreams and aspirations. We as staff have the freedom to do nearly anything the person served wants to do.
All it takes to go on adventures or to be a part of making people's biggest dreams a reality is a discussion with the men and women's team and getting appropriate approvals. I love that about Cardinal!
Interested in learning more about working as a Direct Support Professional?